PRODUCT LINE
We currently have 4 blade models available. For a very detailed explenation of the specifications and features of our propeller blades, please see our full
Detailed Product Features page
. Remeber to check back often as we are continually working on developing new blades and expanding into additional markets!
*NEW Exotic Blade Colors!* 

Blades can be made in virtually any color to match accent colors on your machine and really make you stand out above the crowd!
Model 'F' Blade


The 'F' model is our largest propeller - designed for larger two-stroke engines that use the higher gear reduction ratios and horsepower up to 115 Turbo...

Model 'B' Blade


       The 'B' model is a general use propeller blade, although specifically designed to run on significantly smaller diameters than most other props...
Model 'C' Blade


       The 'C' model is designed specifically for powered parachutes as a three blade 64" on a Rotax 582/2.58...

Model 'E' Blade


The 'E' model is our smallest, narrowest propeller blade - designed for engines between 15 and 30 horsepower...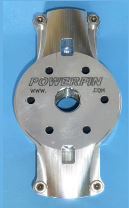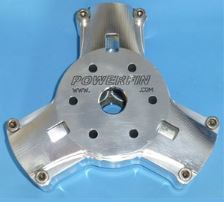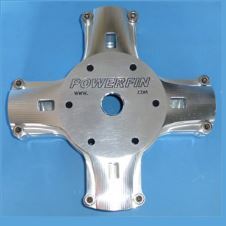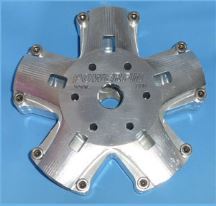 POWERFIN's Apex series, fully ground adjustable hubs are the finest crafted hubs available to the ultralight and experimental market... [click for info]
To place an order, please fill out our Online Order Form (
here
), call us during our business hours @ 435-627-0942, or email us at info@powerfin.com